According to the USCCA, there are about 21,000+ firearms laws across the country, some of these being local laws, while others are nation-wide. Because of this, the shooting range and firearms industry can be tough to navigate when it comes to marketing. There can be quite a few bumps in the road when trying to promote your range whether that's violating community guidelines on social media, dancing around certain terms and phrases related to the industry, or just the overall stigma behind firearms and shooting sports. best marketing agency
Considering these, it's important to understand why acknowledging safety in the industry is crucial in your marketing strategy. The overarching goal is to avoid these roadblocks and ensure that your customers feel more than comfortable in the presence of your website and inside your shooting range. 
Elevate Ranges marketing agency believes in offering your business transformational, trackable and honest advertising services through a reliable partnership.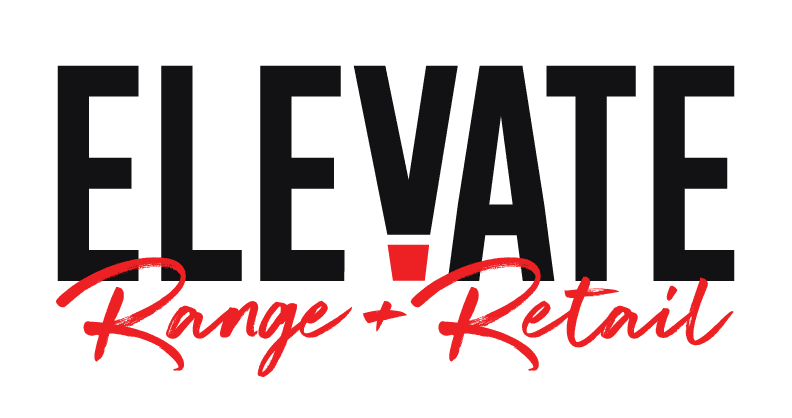 Why Elevate?
We believe in serving you with the right marketing tools to help you communicate your story, generate leads, and overall grow your business. Our services are: 
Transformational
We start with your goals and where you want your business to be. From there we provide a plan to transform where you are to get you where you want to be.
Trackable
Marketing in the past struggled with analytics and insights. We believe numbers are foundational to know where you are, what to improve, and provide insight into that journey.
Honest
Partnership is built upon trust and we work hard to earn, maintain, and grow with our clients. We value being your trusted partner to help navigate through all aspects of business growth.
Our Top Services for Range Retailers
Elevate Ranges has partnered with more than 50+ range retailers in the industry nationwide. Catered to the needs of YOUR business, here are some of the services we offer: 
Mobile Responsive, Lead Focused, & User Friendly Websites
How does your website look on a mobile device? Does your website engage with its users? Is your website easy to navigate? Our services help you exceed these expectations and ensure that your site is:
With the majority of searches being done on phones and tablets, we understand how essential it is for your business to have a mobile responsive and user friendly website. 
Easy navigation and a natural flow allows visitors to get to what's important on your website. We keep this in mind as we build with industry best practices to ensure visitors are satisfied with your site, all of which helps conversions and your overall business growth. 
A strong performing website utilizes design and structural elements to get visitors to fill out a contact form, download resources, or reach directly out to your team – all of which are lead generation opportunities.
Knowledge of Industry Technology
Elevate Ranges has worked with a number of the industries common technologies to help our partners succeed. Whether you want to grow membership, fill training classes, showcase your calendar, or run promotions we've done it before with the industry technology like Range Works, Bizzflo, Otter, and The Range Network. 
And More… 
Our services are certainly not limited to those listed above. Elevate Ranges offers our partners packages that are specifically catered to your company's needs. Whether you need help with those listed above or are looking for other services like search engine optimization (SEO), Google Ads, social media management, email marketing, graphic design and more… we got you covered! 
Learn more about Elevate Ranges and what we can offer you on our website. 
We're Here For You!
Best Marketing agency
We're a team of professionals who have the experience and knowledge of navigating marketing in the firearms industry. We strive to help our partners with their range and retail marketing and are here to answer any questions that might arise during the process. Our overarching goal is to see your business grow and succeed! Contact us today to let us know how we can help!